Environmental Services
OUR MISSION
The mission of Bexar County Environmental Services Department (BCES) is to create, foster, and maintain public health and safety by cost effective management and regulation of On‐Site Sewer Systems (OSSF), Post Construction Water Quality, Animal Control, and Code Compliance programs in Bexar County.
9
1
2
2
The Food Service Establishment Health Inspections Department provides permits to businesses who handle food services. They also enforce codes and handle health inspections and complaints.

An OSSF is more commonly referred to as "septic system", OSSF systems account for about 25% of all wastewater treatment in Bexar County
Air Quality Advisory News

VOCs are volatile organic compounds that may have long-term adverse health effects. Go green to keep our air clean! Use paint and cleaning products with less or zero VOCs. #AirQualitySA
For more information, visit greenseal.org

Household Hazardous Waste Program

Household Hazardous Waste Program is temporarily unavailable, but will be back up soon. Please check back at a later date. As soon as the program is up again the link to further information will be provided.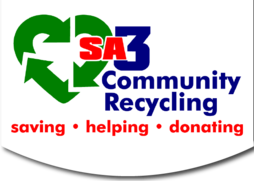 SA3 Recycling Center
SA3 Recycling Center is a textile recycling facility that offers free curbside pickup of gently used textiles (clothing and other fabric items) in order to responsibly recycle and reuse those items within our community. For more information please visit the SA3 website.
Other Tasks
Other tasks assigned to The Bexar County Environmental Department include:
Coordination of the Southern Edwards Plateau Habitat Conservation Plan (SEP‐HCP) implementation with the City of San Antonio
Working air quality issues in partnership with the City of San Antonio
We don't just regulate and enforce the standards of the State of Texas and Bexar County, we also help our residents and businesses understand what the regulations are and how to comply. We work with our constituents to educate them on how to improve the environment in Bexar County.
For questions regarding any topics we cover, please contact us by calling 210-335-6700.